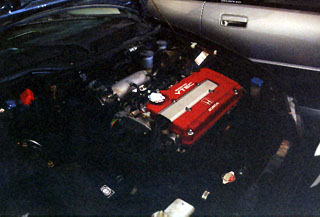 5th gen DX (HB) with Japanese Integra Type-R engine
What Fits Where
For the best fit, the general idea is not to do a cross generation swap. The 1st generation Integra was derived from the 3rd generation Civic. Hence, a 1st generation Integra engine is the best candidate to be dropped into a 3rd generation Civic.

The table below documents the various Civic and Integra generations and lines them up, generation wise.

For more on engines, check out the engine specifications.

Of late, some Prelude powered Civics have appeared on the streets. Bear in mind that anything is possible, as long as you have the funds to do it.