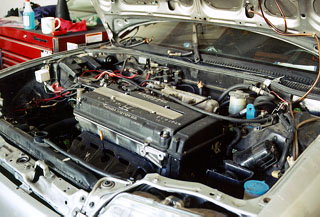 Hybrid CRX (4th Gen) with Del Sol VTEC engine
An alternative to heavy engine building and modification, a cross breed engine swap is usually more reliable as the engine is put through less stress. It does not end there. Many serious speed freaks add aftermarket parts, NOS or even turbo.

The Civic is probably the most interesting import available today, in terms of performance parts and radical upgrades. Read on and find out more about these cool cars!